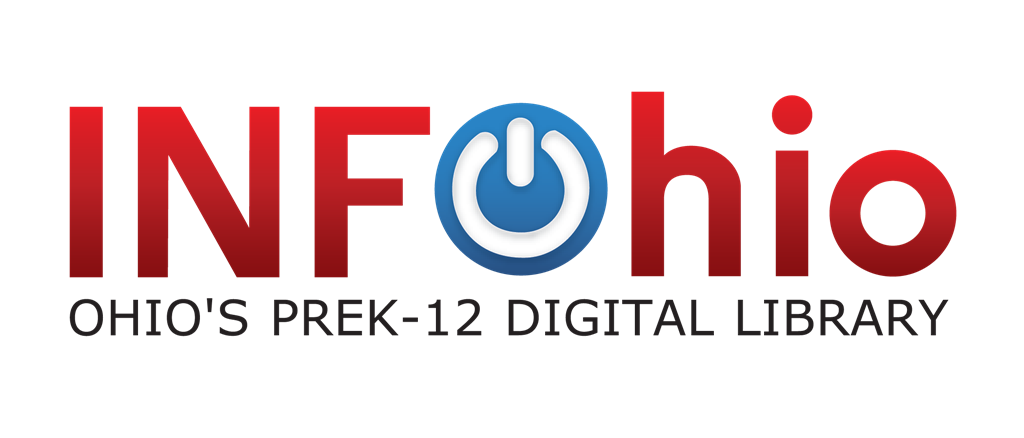 Use INFOhio for free access to resources (including eBooks, encyclopedias, magazines, newspapers, digital videos, and more!) that will help you find the information you need to get that 'A'. You can search for resources by grade level or by subject.
[User Name: minerva    Password: lions]
Note: Digital resources provided by INFOhio often overlap with those provided by the Ohio Web Library, so use whichever layout you prefer to access the resources you need.
Just a few of the useful resources you'll find through INFOhio and the Ohio Web Library include...

EBSCO's Explora Secondary Schools offers access to magazines, newspapers, biographies, primary sources, and country information. You can use it to find images for class projects and to learn vocabulary terms. Fun fact: articles found in Explora can be translated into over 30 different languages!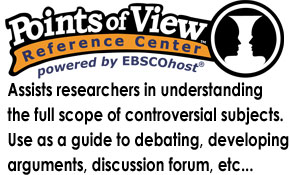 Do you have an opinion paper or a class debate you need information for? Then EBSCOhost's Points of View Reference Center is a great place to start your research!

Facts On File's Science Online has it all when it comes to STEM subjects... articles, images, diagrams, current events, experiments, biographies, videos, and more. You can even listen to text read aloud! It also contains information on how to avoid plagiarism, how to cite sources, how to evaluate online sources, how to write a research paper, how to create a science fair project, and a list of potential science research topics. (Tip: if you choose a topic in the potential research topic list, try clicking on the relevant tag shown on the right-hand side of the article page.)

As its name suggests, Very Short Introductions allows you to read short introduction guides online on subjects ranging from American Politics to the Laws of Thermodynamics to Indian Cinema. The subjects covered by this series fall under the following primary categories: Arts & Humanities, Law, Medicine & Health, Science & Mathematics, and Social Sciences. If you create an account on the site, you can save your content and searches for future visits.
Both versions of World Book (Student and Advanced) are packed with useful research tools; whether it's articles, primary sources, e-books, biographies, sounds, videos, images, pathfinders, research guides, interactive timelines, or interactive maps, World Book has you covered. You can translate articles into over 30 different languages and/or listen to them read aloud. If you want, you can even create your own account to track and share your research!
Conducting a general internet search? Check out our Search Engine Tips & Tricks page for shortcuts that will make the process easier.
Want more research tools? Take a look at our Research page.
Thinking about the future? Visit our Career & Test Prep webpage.
Don't know where to start? Lost in the morass of research options? Can't find what you're looking for? Ask a librarian for assistance! We're happy to help.